The Breakers located in Palm Beach Florida is a luxury Resort & Hotel offering unapologetic luxury, seaside glamour and world-class service.The Breakers is a 5 star Resort & Hotel that also has four sets of High End Apartments .The Breakers has been a customer of BOSS Solutions for many years.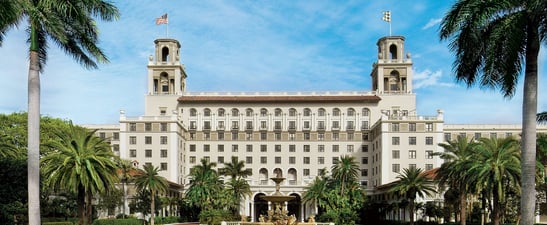 Their IT department has been using BOSS Support Central our fully integrated on premise ITSM solution to manage and track incidents and requests at the Hotel. The BOSS Support Central suite includes modules for IT Service Desk, Asset Management and Lifecycle Management.


The Breakers Apartments are owned by high end clientele and can also be rented out by the month or year. This section of The Breakers is called Breakers Row. There are four separate buildings that each contain around 20 apartments each. The Breakers employees take care of all the maintenance, landscaping and security for this section. All these years, Security and Maintenance employees at the Breakers Row were using manual time consuming pen and paper processes to record all their tasks. They were hand writing all work orders to track what was being done inside each apartment. However tracking information manually was very difficult and getting a report was impossible. They contacted the Breakers Technology Department for suggestions on how they could better handle their work orders and asked if they would be able to use BOSS Support Central in some form to help them.
Read More