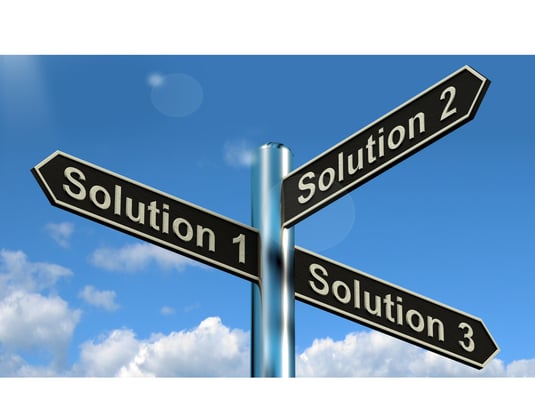 When it comes to deciding on a new IT Service Management solution for your organization, there's a wide array of products to choose from. Whilst certain considerations such as size, budget and specific organizational needs will be different from one company to the next, there are some essential criteria areas that will be common among most during the ITSM tool selection process. Here, we examine the eight key elements that should to be considered during the decision making process.
1) Out of the box readiness
It's obvious that choosing a tool that most suits your needs straight out of the box will always be more convenient to get set up and functioning compared to a tool that requires lots of early stage configuration. What is often less obvious during this stage of the selection process is checking to see if the product will require any additional software packages in order to operate as required and also deliver any specific requirements that the organization has. As well as this, considerations should be given and even tested as to the specific platforms the new product will support such as Windows operating systems, browser editions and mobile compatibilities.
2) Customization and flexibility
Many tools allow the flexibility to easily customize components of the product such as forms, fields, reports, workflows and permissions. The ability to customize these items is often a very important deciding factor when choosing a new ITSM product. Not having the ability to customize such areas of the product prevents you from being able to tailor the product to your organization's needs now and in the future. Even if the product does allow for customization, consideration should be given as to how easily these changes can be made. Will it require a third party consultant or can the customizations be carried out by internal IT resource. Similarly, it's important to check if future software updates will have any effect on both the customizations that have been made and on any third party integrations that work with the product such as remote desktop platforms.
3) On premise or hosted
For many organizations choosing a product that has the option of being hosted or being available via the cloud makes sense. Typically a hosted product requires little or no maintenance, has no additional cost in terms of hardware and can easily be accessed from anywhere using most web browsers. However, many organizations still prefer to keep such products hosted locally so that they can easily and securely access to the information that's contained in its databases. The other advantage of having the data readily available is in a scenario of having to migrate the information to a different product at a later stage. As the data is hosted in your environment, it's often easier to extract and move to a new database than it would be if the data resides in the cloud.
Read More